Darrell Yarbrough Obituary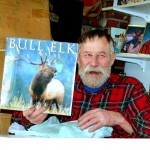 June 10, 1952
-
May 19, 2020
Born in Corcoran, California
Resided in

La Pine

,

Oregon
Obituary
Darrell Glen Yarbrough 6-10-1952/5-9-2020

Darrell Glen Yarbrough of Central Oregon died Saturday 5-9-2020. He was 67, after a long battle with diabetes 1.
Private family services will be conducted and a private interment will be followed at Juniper Haven Cemetery.
Darrell was born 6-10-1952 in Corcoran California. To Ray and Elva (Gabbard) Yarbrough. Raised and educated in Corcoran California Elementary Schools. Their family moved to Prineville in 1966 where he continued his education and graduated at Crook County High School in 1970. Where he met his high school sweetheart and former wife Marcia. With whom he remained and kept close friends until his last day.
During his life he was a millworker, edger, feller, logger, carpenter, plumber, partial electrician, a mechanic, and a jack-of-all-trades.
Darrell loved all of the outdoor activities; boating, swimming, fishing, he was an avid hunter with a bow and rifle. He really loved his hot rods. He owned quite a few in his lifetime. He also had and raced motorcycles. He acquired many trophies in all of his activities. Motorcycle trophies, archery Awards all throughout his lifetime. Even accomplished large Bucks and Elk trophies.
Darrell is survived by his former wife Marcia, his children Darrick Glen and Bobby Dane Yarbrough, also his granddaughter Madison Faith Yarbrough. His former mother-in-law Ilomae Zehner all from Central Or. Others if alive.
Preceded in death by his parents Ray and Elva Yarbrough, his brother Dennis Yarbrough, Gene and Donald Hillman, his sisters Jody Divens and Reba Stone, his 104-year-old grandma Ollie Pike and cousin Darla Divins.
His mom, sister's Jody, Reba and brother Dennis also died from diabetes.
In lieu of flowers or donations please forward your name to the American Diabetes Association online or 1-800- diabetes.
A special thank you to Baird Memorial Chapel La Pine Or. And Juniper Haven Cemetery in Prineville Or.
Your boys and I will miss you Darrell, love you much.
Your family and Carly!

Darrell and Derrick Yarbrough's last 11 years:
In May of 2009, I Darrick Yarbrough moved in with Carly Muller down town. I had been with Carly since New Year's Day in 2007 which is what started all the good things to come. Carly helped me see a lot of things more clearly, and differently. Most of my life was filled with lies, manipulation, belittling, drugs and everything else you can think of. There was so much I really didn't even realize it was happening to me. Carly would ask me why I put up with that, and I would be like put up with what that's normal. Carly would be shaking her head no and be like ah no Darrick that's just wrong. I would be thinking like yeah what ever, but it would stick with me all day. Then try to figure out why Carly would even mention it in the first place and try to see it from her point of view. Then ask others and what not to understand and realize Carly was right. After one year of Carly constantly making me realize the truth and see through the lies on New Year's Day in 2008, I tried to figure out a resolution and realized I actually felt happy. I really couldn't figure out why I felt happy for, to me I was like "I truly haven't felt this way since I was like 6 years old." I wrote down year by year what I could remember growing up and tried to figure out what changed. I really couldn't figure it out why, but I realized all the lies I was told most of my life wasn't actually dad's fault. I finally wanted to reconnect with my dad again and get his perspective on the things he was able to remember and see things from his point of view. Maybe that would help me clarify things even more. We did a lot of soul searching and cleansing for the next 2 weeks and that is what started my relation back with dad. Throughout the next few years I usually visited dad for 2 weeks at a time and tried to do it at least 3 times a year which helped us grow closer and closer. We even went hunting 6 years in a row around September/October.

I don't know what year dad moved in, but in 2011 dad lived in 610 Grass Valley Oregon 97029, in the middle of nowhere. He bought a house for $20,000. It turned out to be a death trap in a since. The house was 1908 and the Town called Grass Valley which had maybe 150 people in it and they were all extremely cheap. They were so cheap they would rather drink from the wells which were all filled with bad water from all the sceptic tanks through the town instead of spending the money to make a sewer system in the town. Because of this Dad barely even had enough money for food since he couldn't even get any jobs anywhere. That is when I decided to bond with dad even more by helping him repair the old 1908 house. This turned into a 4 year project to get everything fixed.
In order to accomplish helping dad and Rhonda I stopped spending money on anything so I could save enough to help dad and Rhonda both and I literally put my life on hold so that I could help them. I wanted to have children but Carly has a physical condition that put her in a wheelchair and she is to weak to have children. I have wanted to have a surrogate mother but that would be over $100,000 by the time the child is born so I decided to help Dad and Rhonda instead because they were in urgent need of help. I would have saved enough within 3-4 years easily. If I chose that road I would actually have a 6 year old child right now and something to look forward to if I did that instead which makes me cry.
The floors were shaped like nnnnnn instead of today's standard flat wood, they even had square nails to hold the floor down. You could feel the air coming through the floor. We ended up getting every floor in the entire house both down and upstairs with laminated wood. The first winter before we had the laminated wood installed the walls and floors leaked so much air, that the electric bill was over $600 a month. I decided to spend somewhere around $5000 to get a pellet stove. Once we installed the stove it cut the electric down to $100, so within 2 years it paid for itself, because of how much was saved on the electric bill. The siding was a pain to fix and reach but we used the Kubota tractor, ladders and other things to finally redo all that and stop the air leaks on the outside walls. Then painted it all white. The walls were double panel, so sturdy as heck, but no insulation and no way to install it either unless we ripped apart all the walls so we skipped that. The walls didn't even have any sheetrock. Once we got all the sheetrock installed we painted the whole inside of the house as a white with a tint of brown. All the electrical systems were from the 40s so all of that had to be fully yanked out and reinstalled including the old panel. Plumbing you couldn't even get to because the foundation was one inch from the dirt in some places and all it had for the support beams was just big rocks under them. We ended up digging 125 cubic yards on our hands and knees which is the same as 11 semi dump trucks. Each section of the support beams we got a jack and a old 4X4 to take the pressure and support the weight while we dug the section and then put 1 pyramid shaped and 2 ordinary pumice blocks on top of each other then let that support the house instead of a rock which they used back in 1908. Once the dirt was dug and support beams were set in place, we made a foundation all the way around on the outside of the house. Once that got completed, we were finally able to do all the plumbing redone and fixed. Once the plumbing was finished, we decided to fix the kitchen which had no cupboards anywhere and the sink was rusty as heck, even the wood around the sink was rotted. We decided to get a marble counter and sink parts then we custom fit everything ourselves. Once we got upstairs the floors were weak because you could feel the other person walking, so we had to reinforce all the upstairs floors before they collapsed eventually.

The end of 2015 we finally sold the house and got dad out of debt, but then dad needed a place to live so I had $20,000 saved and decided to have dad move closer to me so we picked La Pine since it was 40 miles away instead of 150. The house 15202 Ponderosa Loop Lapine, Oregon 97739 was moved in on May of 2016. The house was foreclosed on so the previous owners totally ruined and broke everything since they were losing it. Since it was in such bad shape, we got to buy it for $145,000. Half the floor was missing in the bathroom, electric wires hanging from ceiling, busted pipes, no sheetrock, and even had a big clear window that allowed anyone to see you in the shower lol. We eventually turned the bathroom into a full tile walk in shower which even the appraiser commented on as being the best he has seen in years. Pretty amazing it was our first time ever doing tile. The kitchen had a live 220 wire sticking out, so amazing the house didn't burn down once the power was turned on. It had odd lights which really didn't let you see very well. All the cupboards were dirty as heck from grease and what not. Walls were painted green. We ended up painting the kitchen and the rest of the inside of house Toasted Oatmeal which was a light tan color.
The master bathroom originally had pink wall paper, and even the floor was pink/purple originally. The small bedroom didn't even have a closet so you it wasn't even considered a bedroom. We got the sheet rock, 2X4s and everything else needed to make the closet but that was done in one day so that was easy. The whole house had popcorn ceilings so we just sprayed it all with water and used flat tools like a hoe you use on the sidewalk to scrape it off once it was wet. The rugs in the living room, dining hall, and small bathroom, had oil stains from changing a motorcycle, dog poop, you name it all over the place so we ripped all the rugs out, including the master bedroom, and laundry room. Once we got them out, we put laminated wood in the living room and dining room which was over half of the house. The bedrooms we put new rugs that were tannish color. The laundry room we put linoleum instead of the old rug which smelled really bad. The only floor we didn't have to fix was the kitchen tile. All the doors in the house were real old and holes in them all over so we replaced all the doors with new ones. The walls all had a lot of nicks and knacks all over along with being uneven so we had to do a lot of patch work all over the whole house. As for the outside of the house the pain was a teal color, so we ended up doing a medium dark brown and for the corners we did light tan, and the meal roof matched the pine needles after 30+ years so it looked like a perfect 3 tone color combo on the outside.
We also had to fix the front and back decks because they were covered in mold and everything else after all the years of just sitting there. I used the power washer and got all the mold and top layer off the deck and railing, then we had a few boards that were totally bent and loose so replaced the boards. Once we got it all cleaned up we used a 10 year coating on the deck that had a natural brown color. The railing we picked white.
The garage was originally just plywood on the outside with 2X4s as structure and it had one florescent light bulb. In the end we had it fully insulated on both the walls and ceiling it was just as warm as any house. Then put particle board to cover it up on the walls, and where the wall meets the ceiling, we put 2X4s there with nails and hooks all along so you could have tons of tools all over. For the ceiling we put sheet rock up. Finally, we installed 16 florescent lights and you could actually see in it now. In May of 2019 we finally sold the house for $245,000 and I spent every penny I earned on the mortgage payments for 3.5 years along with my $20,000 savings and $10,000 on my credit card I owed so we sold it just in time. We bought a tiny house on 52244 Union Road La Pine, Oregon 97739. It was 577 square foot on a whole acre for $89,000 which ended up being just enough to pay off my credit card and I had $2000 in my checking at the end so we finally accomplished owning a home fully paid for.

Bob got released from the court and all the other stuff and was allowed to live with dad. Linzy Nikole which is Bobs councilor was so amazed at how dad was able to help Bob out, that she wanted to hire him to help more people. Turns out, dad helped Bob be drug free and alcohol free for over half a year. Thanks to dad simply talking to Bob and helping explain things and letting Bob understanding how things are instead of just yelling at him or enabling Bob to keep up the bad habits. Bob has improved more in this year alone than he did for the last 10.

After moving in we talked a lot and tried to figure out a long term plan for this house as well just like the others and we decided that we might be able to fix it and sell it in 3 years like the last one, but at least this one we would have plenty of money to do it with since no mortgage to pay. We decided the first thing we needed to do was make a shop because the house was to small and if were going to turn it into a 2000 square foot house eventually, so in order to do that we would need some bedrooms, bathroom and what not while the house is unlivable and being fixed. We decided to call Central Oregon pole buildings and get some information on what they could provide that way it would be official and meet all state requirements. We decided to make a giant 24X36 foot shop that was tall enough to fit a RV in it once we sold it. Once we got the plans together, we decided to go to the bank and get a loan to get it started. We took the loan and cost $50,000 but low interest and just $300 payments so that was easy. Once the loan was approved dad got his Kubota tractor and started to clear the lot since it had tons of lodgepole trees that were all so tiny and tight you couldn't even fit your hand through most of it. The trees turned into 3 piles that were all bigger than 2 cars which we waited until it was wet enough to burn. The shop was finally completed in April of 2020. Once the shop was completed, we decided it was time to get power to the shop and since the houses power box and electric system was so old we might as well get a new power meter hook up for the power company. We ended up digging up 150 cubic yards which is like 10 semi-trucks. Luckily for this the Kubota tractor did most of the work so got it done in 2 days. Then we went to get the permits along with the 3- and 4-inch conduit tubes and 200-watt wires. We got the conduit tubes and even water line all installed and approved on Thursday May 7 2020, so we decided to have a BBQ and enjoy the rest of the day with Darrick, Darrell, Carly, Ilomae and Bob all together and celebrate getting it all done. I gave dad a $800 check and gave him permission to use the $300 coming up to pay the electric company to install the 400-watt wire and the power box. I said the extra $100 is for you and Bob to have some fun and celebrate. We kicked but and once the power company does this, we finally got the shop completed and now you can work on the last bit of your 1970 Camaro real soon. We did it dad we finally got this part done. We gave each other a giant hug, then I went to give Bob a hug while dad gave grandma and Carly a hug as well. Dad was full of energy and life in every way possible and happy as can be. I truly had no warning signs at all of knowing he was going to die in just 30 hours.

On the 8th dad went to some doctor that has no IQ or something. That night dad died of high blood sugar level 400. I just wish the doctor would of called the emergency contact and let us know dad was in that bad of shape, because I thought his type 1 diabetes was under control pretty well for how good of shape he was in and all the energy he had.

The long term plan for this house which I will never see happen now that dad is gone, was through this summer we were going to use the Kubota to dig a new sceptic and replace the old one and move further away from the house and shop. Next year we were going to either tear down the old one and build a 2000 square foot house or add onto the old and make it 2000 square foot. We would wait for a year or 2 until the price was kick but and then sell and hopefully have enough profit to move dad and bob to Bend. Once there, I would get a giant lot and make another home and shop then eventually make a building and use it to start a toning table business to help the disabled like Carly, so they could exercise. Once I got all that completed I would finally be secure and safe enough with stupid money income to actually have a child finally.

On the financial part I would say that I truly have lost way more than I got back. The only good thing is that I changed dad around so much that he even forgave Eldon Yarbrough. Eldon is dad's oldest brother who was full of jealousy, because Darrell was the youngest and wanted attention from their dad. Well Darrell started to compete with Eldon and earned more trophies on racing, archery, guns, hunting, and everything else just so he could get love and attention from their dad. Well Eldon couldn't handle being #2, so he started scheming, backstabbing and ruining anyone else's life, so he feels superior and not come in 2nd place. After the divorce Eldon thought Darrell realized what he had done, so he started telling everyone Darrell was going to kill Eldon. All family relatives' friends and everyone in the entire town. Darrell was so trusting of his brother that he never realized any of it. In 2015 Jason Yarbrough revealed to me and dad that back when Jason was 14 years old his dad Eldon, told Jason, that Darrell was going to kill Eldon. The 3 of them went on a hunting trip and convinced Jason to kill Darrell if anything looked suspicious so, Jason had a gun pointed at Darrell's back the entire time in the truck and the whole trip, when he was only 14 years old. In the end Eldon ruined our entire family. Eldon caused mom and dad to get a divorce, completely destroyed my relationship with dad for over 20 years, and even Bob becoming bipolar, in the end from all the chain events lead to Bob becoming that way as well.
Yet, even with all that, I believe I helped dad so much in his heart because dad admitted to me that he actually forgives Eldon and was able to move on.
Services
Funeral Home
Baird Memorial Chapel
16468 Finley Butte Rd.
La Pine
,
OR
US
97739
2020-06-02T
Charities
American Diabetes Association
PO Box 11454
Alexandria, VA 22312
To prevent and cure diabetes and to improve the lives of all people affected by diabetes.

www.diabetes.org